Using GFPGAN To Restore Old Family Photos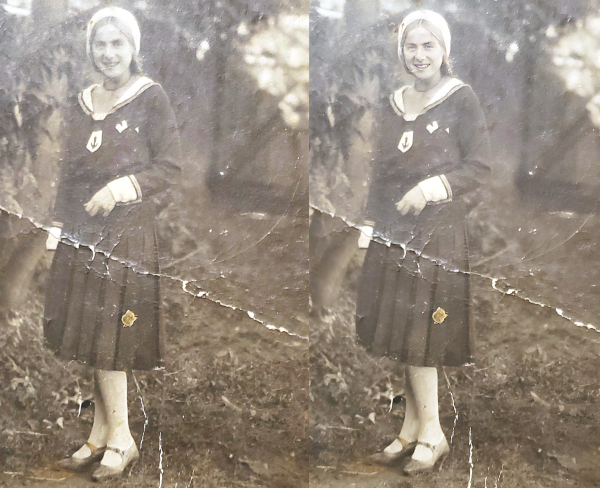 * Update March 5, 2023 to change the website that is hosting a gfpgan demo.*
Here's an example of a photo that was restored using GFPGAN.
I'm not going to tell you which image is the before and after, but it's pretty obvious.
Here's another example. This one, I thought, looked a little over processed.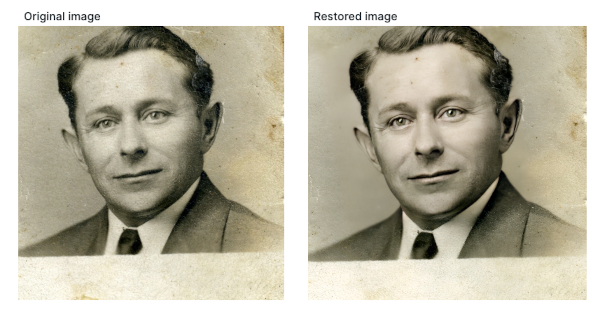 The project can be found on GitHub here. Further explanation is here.
You can also try it out at this website.. These websites come and go. If this one's disappeared, try the gfpgan project on Github for a possible new website.
I suggest you use Exiftool before uploading any photos. I've got no reason to think anything evil is going on, but it's always best to try to protect some privacy.
The command to clean metadata is:
exiftool -all= image-name.jpg
The extension can be gif, png, jpg, etc.
The option -all= has a space before and after.
You can also vpn in to try stop ip logging. Then use "incognito mode" to attempt to prevent cookies. And manually clear cookies before and after.
If you download the restored photo file after your image was processed, you're on your own for any viruses or malware.
Again, there's nothing to suggest that anything bad will happen, but that's the world we live in.